DSSS Tap-In and Permit Fee Adjustments
Beginning January 1, 2022, the Department of Sanitary Sewer Services will be adjusting their permit rates. These adjustments are to help more equitably recover upfront costs of backbone infrastructure. DSSS has not adjusted rates since 2011.
The funding from these adjustements will be utliized to fund DSSS administrative, operating and maintenance expenses; along with continuing to meet our environmental obligations. DSSS will maintain capital reinvestments in existing infrastructure and identify future projects that will allow DSSS to continue to provide reliable service to our customers.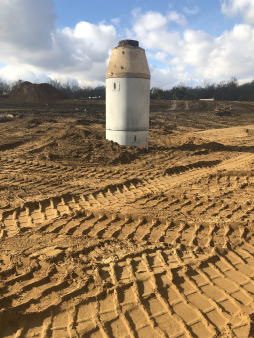 Tap-In Fee Adjustments
| | |
| --- | --- |
| Charge and Customer Type | January 1, 2022 |
| Tap-In Fee ($ per gallon per day) | |
| Customers Contributing Flow to DSSS WWTPs | $10.68 |
| Minimum Tap-In Fee | $4,274.00 |
| Customers Contributing Flow to Non-DSSS WWTPs | $8.39 |
| Minimum Tap-In Fee | $3,357.00 |
Permit Fee Adjustments
Single Family Permit Fee ($ per Permit)
| | | | | |
| --- | --- | --- | --- | --- |
| January 1, 2022 | January 1, 2023 | January 1, 2024 | January 1, 2025 | January 1, 2026 |
| $207.00 | $211.00 | $215.00 | $220.00 | $224.00 |
Non-Single-Family Permit Fee ($ per Permit)
First 100 feet of Lateral Inspected or Minimum Charge
| | | | | |
| --- | --- | --- | --- | --- |
| January 1, 2022 | January 1, 2023 | January 1, 2024 | January 1, 2025 | January 1, 2026 |
| $320.00 | $326.00 | $333.00 | $340.00 | $346.00 |
Over 100 Feet ($ per 100 Feet)
| | | | | |
| --- | --- | --- | --- | --- |
| $160.00 | $163.00 | $166.00 | $169.00 | $173.00 |