---
COVID-19 in Summit County
2020-08-28 10:06 AM
For the most up to date information about COVID-19 in Summit County, please visit Summit County Public Health's COVID-19 Dashboard.
For information on Summit County's response to COVID 19, please visit the Summit County COVID-19 Response page.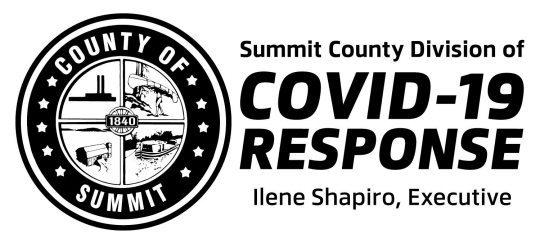 ---
COVID-19 Continuity of Operations
2020-09-04 02:19 PM
The following offices and agencies have offered guidance as to how the public can access county and municipal services. Guidance is subject to change. Updated June 15, 2021.
Vaccinated and unvaccinated individuals must wear a mask in county buildings.
Executive's Office
The Executive's Office has suspended public access at all department offices.
Animal Control: Adoptions have resumed by appointment only. Please call 330-643-2845 to schedule an appointment.
Job and Family Services: Documents and correspondence can be uploaded at www.summitdjfs.org, faxed to 866-351-8292, dropped in the exterior drop box at the S. Main location, or mailed to 1180 S Main St, Suite 102, Akron OH 44301-1256. To apply for, renew or update cash, food, medical or child care assistance, call 1- 844-640-6446 or apply online at www.Benefits.Ohio.gov. To report abuse, neglect or exploitation of seniors, please call 330-643-7217.
Building Standards: The office will continue to accept permit requests, inspection requests, and plan submittals through www.BSAonline.com, mail or email. You may mail the completed forms into our office, or email documents to submittals@summitoh.net. Payments can be made through the Official Payments website, https://www.officialpayments.com/, as we will only be taking Credit Card payments at this time. A remote inspection policy has been implemented.
Sanitary Sewer Services: Residents can pay their sewer bill online at https://summitoh.firstbilling.com/ or use the drop box location at 1180 S. Main St in Akron. Only checks may be deposited in the drop box. In case of an emergency, staff can be reached 24 hours a day at 800-828-2087.
County Council
County Council meetings will be held virtually until further notice. Members of the public can view meetings at https://www.facebook.com/summitcountycounciloh. The 2020 meeting schedule can be found at https://council.summitoh.net/index.php/home/calendar.
Clerk of Courts
The Fairlawn Title and Passport Division branch location at 620 Ridgewood Crossing Drive, Fairlawn, OH 44333 will return to regular business hours of 8:00 AM to 4:30 PM Monday through Friday effective June 1st, 2021.
The Green Title and Passport Division branch - location at 3333 Massillon Road, Suite 105, Akron, Ohio 44312 will return to regular business hours of 8:00 AM to 4:30 PM Monday through Friday effective December 3rd, 2020, eliminating Thursday evening hours.
More information at https://clerkweb.summitoh.net/welcome.asp.
Engineer
The County Engineer's office has suspended all in-person meetings and reduced our staffing levels. Residents, contractors, and developers are asked to do business with our office over phone, email, or fax. The County Executive issued an Executive Order requiring that masks be worn in all public areas of county buildings.
More information at https://www.summitengineer.net/pages/COVID-19-Information-Page.html.
Fiscal Office
The Fiscal Office has temporarily suspended in-person public access. The public can access programs and services from our website, by phone at 330-643-2632 or 330-643-2588, or by email at summittreas@summitoh.net.
More information at https://fiscaloffice.summitoh.net/.
Sheriff
Due to the COVID-19 pandemic, all persons entering the Summit County Sheriff's Office or County Jail must be wearing a mask and will be subject to health screening.
More information at https://sheriff.summitoh.net/.
Prosecutor
Amid concerns over the COVID-19 Coronavirus, the Summit County Prosecutor's Office has established an email for people who have urgent and specific questions about their case and any subsequent hearings. Please email our office at info@prosecutor.summitoh.net and include the following:
Name
Case #
Judge
Date of next hearing
Contact information
With recent suggestions and guidelines announced by the Ohio Department of Health, we are working diligently on providing information and alternatives to upcoming hearings and events. We are working with local health officials and want to ensure everyone's safety when they come to our office.You can also call our office at 330-643-2800.
Our Criminal, Juvenile, and Civil Divisions temporarily suspended face-to-face access to the public. No walk-ins are allowed. Our office can be reached via telephone 330.643.2800 or via email at info@prosecutor.summitoh.net.
For more information please visit: https://prosecutor.summitoh.net/pages/COVID-19-Update.html
Child Support Enforcement Agency
Summit County CSEA offers several ways for parents to make child support payments without traveling to the office in person:
Online from a checking or savings account or by debit or credit card, free of charge, by visiting https://oh.smartchildsupport.com.
By phone with a debit or credit card by calling 888.965.2676.
By mail to Ohio Child Support Payment Central, P.O. Box 182372, Columbus, Ohio 43218-2372.
At any MoneyGram location, using code 14674 and including your SETS case number and court or administrative order number. There is a fee for using this service. MoneyGram locations can be found by visiting www.moneygram.com.
At any child support enforcement agency in the state if they accept payments. A list of agencies accepting payments can be found by visiting http://jfs.ohio.gov/Ocs/employers/CSPC_Overview.stm.
The following modes of payment are accepted: credit/debit cards such as American Express, Discover, MasterCard, Visa, China UnionPay, Diners Club International, and JCB.
Alternate payment options include Alipay, Apple Pay, Google Pay, PayPal, and WeChat Pay.
Minimum payment fee of $1.00 required for credit/debit card and alternate forms of payment.
Common Pleas Court
All individuals entering the building are required to take their temperature. No one exhibiting signs of illness will be permitted to enter. Fully vaccinated individuals are permitted to enter without a mask. Those not fully vaccinated must still follow CDC guidelines. However, masks will continue to be worn during jury trials. Criminal trials may proceed through July 5, 2021. For further information visit: https://www.summitcpcourt.net/app/uploads/2021/06/General-Division-Order-June-3-2021.pdf
Domestic Relations Court
The Summit County Domestic Relations Court is following Summit County Public Health and CDC guidelines. Anyone who is fully vaccinated may choose not to wear a mask and social distancing is no longer required while visiting this Court per CDC guidance (Updated: 5/19/2021). Click here to view the latest guidance from Summit County Public Health. These are Temporary Policies in Response to the COVID-19 (Coronavirus) Public Health Crisis. For more information visit: https://drcourt.org/wp/covid19/
Juvenile Court
Parties and attorneys shall appear personally for Trials and other contested hearings. The ability to participate remotely for a contested hearing or to have witnesses appear via zoom is permitted only upon leave of Court. All pretrial hearings and all Review hearings in which there are no pending motions shall be held by telephone or zoom unless otherwise ordered by the Court sua sponte or upon the Motion of any party. Initial delinquency, unruly and traffic hearings will be held virtually unless otherwise ordered by the Court. Court group programs will resume in person effective June 1, 2021 with the exception of the Parent Project which will resume in-person with the next session. All individuals who are fully vaccinated and have passed the two-week post vaccination period are not required to wear masks. Mask will be required while visiting with youth in the detention center. Except as noted herein, all pre-pandemic procedures shall resume.
More information at https://juvenilecourt.summitoh.net/.
Ninth District Court of Appeals
The Ninth District Court of Appeals continues to serve the citizens of Lorain, Medina, Summit, and Wayne Counties during the COVID-19 public health emergency. The Court of Appeals remains open for business, the judges continue to consider and decide cases, and they are available to address emergency matters if they arise. Many of the Court's staff are teleworking, but the main office remains staffed with appropriate physical distancing measures.
Akron Municipal Court
Akron Municipal Court courtrooms and court offices are located on the Mezzanine as well as the 7th, 8th and 9th Floors of the Harold K. Stubbs Justice Center in downtown Akron.
Complete details are listed below:
Court staff and members of the public who have been vaccinated are not required to wear masks when entering the court floors and when inside courtrooms and court offices located on the Mezzanine and Floors 7, 8 and 9. However, an individual Judge may continue to require the use of a mask in their individual courtroom.
The Court continues to restrict access to the courtrooms to those attorneys and individuals with court related matters only. No guests are permitted.
Social distancing protocols of six feet or greater will remain in place for the public visiting the courtroom floors.
The Court continues to encourage the use of technology (telephone conferencing, Zoom, etc.).
The Court will continue to sanitize public spaces, courtrooms and court offices throughout the day.
If court users have questions, they are encouraged to contact the appropriate courtroom or division directly. Contact information for all courtrooms and divisions are listed in the departmental directory at: https://akronmunicipalcourt.org/contact/department-directory/
Barberton Municipal Court
Starting Wednesday, June 2nd, 2021 the City of Barberton Municipal Building, including the Barberton Municipal Court, will be fully open to the public. Masks will not be required for individuals fully vaccinated against COVID-19, or individuals with medical conditions, including those with respiratory conditions that restrict breathing, mental health conditions, or disability that contraindicates the wearing of facial coverings. Others are encouraged to wear masks. Masks are available at the front security area. All other CDC guidance will be followed.
Notice of Option to Appear in Court via Zoom® Videoconferencing
If you have been summoned to appear before the Barberton Municipal Court, the Court utilizes Zoom® video conferencing for certain offenses allowing you to appear electronically through the Zoom® app on either your smartphone or computer with web camera and microphone.
Zoom Traffic Court initial appearances are scheduled by contacting the Clerk of Courts at 330-753-2261. Zoom Traffic Court sessions are held Tuesdays at 9:30am, or later depending upon the number of in-person appearances which are handled first. In scheduling your Zoom appearance with the clerk, you will be asked to provide an email address and phone number where you can be reached.
Stow Municipal Court
To protect the public and court staff during the COVID-19 pandemic, the Court is limiting in person hearings to essential parties only. If you have recently received a traffic ticket or were charged with a crime, please follow the instructions in the Case Management Dashboard to enter a plea. If necessary, a member of the Court staff will contact you to schedule your next hearings.
More information at https://stowmunicourt.com/.
DD Board
Summit DD will remain open, but our buildings will be closed to the public.
More information at https://www.summitdd.org/coronavirus/.
ADM Board
The ADM Crisis Center and Psychiatric Emergency Services (PES) are open and accepting patients 24/7 for addiction and mental health related emergencies. The provider network is open and operating essential services in the community- including detox, residential treatment, MAT programs and outpatient treatment for all levels of care. Residents feeling overwhelmed or troubled by COVID-19, or any situation requiring emotional support, should call the local Crisis Hotline at 330-434-9144 or use the Crisis Textline- text 4HOPE to 741-741.
More information at https://www.admboard.org/covid-19.aspx.
Children Services
During the COVID-19 crisis, Summit County Children Services (SCCS) has continued to provide essential services to children, their families, and caregivers during this unprecedented times.
• SCCS continues to maintain contact with children, both in substitute care and their own homes
• Caseworkers are engaging in virtual family interaction with families to assess safety and well-being
• SCCS has implemented measures to ensure that children are continuing to have contact with their parents and siblings
• SCCS is working with caregivers to provide supports as needed, including more flexible childcare arrangements.
• Majority of SCCS workforce has transitioned to working remotely from home
• Staff members who continue to come to the office or see clients are taking their temperature each morning, if possible. If they have a fever, they are to notify their supervisor and not leave their home.
• The office is continuing regular daily cleanings with more deep cleaning and surface cleaning of the high touch areas in the buildings. Any staff that remain in the building will have plenty space to physically distance from one another.
• The gates at SCCS are closed and all visitors will be required to check in with security prior to entering agency premises.
More information at https://www.summitkids.org/.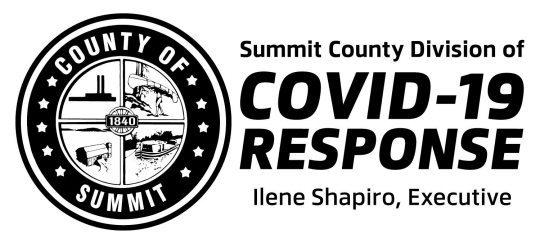 ---