Summit Connects
In 2022, Summit County Executive Ilene Shapiro outlined plans to build and operate Summit Connects, a high-speed and secure broadband public safety network.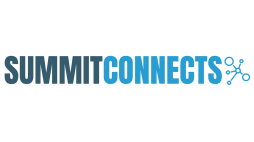 Summit Conects will initially consist of a 125-mile fiber optic cable ring connecting Summit County and all its 31 city, village and township governments to gigabit speed internet service, and a data center. Summit County and the City of Fairlawn entered into a cooperative agreement to formalize the partnership and entity that will eventually own and operate the data center and fiber ring. The development of Summit Connects is largely funded through the County's allocation of federal American Rescue Plan Act monies.
The preliminary intent of the network is to provide a high-speed, secure and affordable broadband platform to host each community's public safety operations. The network will be serviced by FairlawnGig, one of the nation's most successful municipal broadband utilities, owned and operated by the City of Fairlawn. Once construction begins, the County expects the fiber ring and data center to be operational by 2025. In the second phase of the project, the County will work with local communities to explore the feasibility of expanding Summit Connects through internet service providers to residents, businesses, schools and other interested entities.