Summit County Offices Continuity of Operations
2020-09-04 02:19 PM
The following offices and agencies have offered guidance as to how the public can access county and municipal services. Guidance is subject to change.
***Per Executive Order, masks are mandatory in all County buildings.***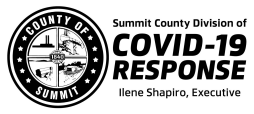 Board of Elections
The Voter Registration Deadline for the November General Election is Monday, October 5. Check your registration status here or register to vote.
An Absentee Ballot Application is available here. It must be received by the Board of Elections no later than noon on the Saturday before Election Day if by mail or by 2 p.m. the day before the election if in person.
Early Voting begins on October 6 at 500 Grant St in Akron. The Early Voting calendar can be viewed here.
Become a poll worker! Please complete this form.
Unemployment
Residents can apply online at www.unemployment.ohio.gov or by calling 1-877-644-6562 or TTY 1-614-387-8408 (excluding holidays) 8 a.m. to 5 p.m. Monday through Friday. Due to the COVID-19 situation, long wait times are common for those choosing to call. Please consider applying online if possible. The requirement to come into an OhioMeansJobs Center to begin a job search once a claim is filed is being suspended until further notice by the State. To better meet the increased need for services, the Ohio Department of Job and Family Services has expanded its unemployment call center hours. Individuals needing to reset their PIN or submit an application may call 1-877-OHIO-JOB (1-877-644-6562) toll-free during the following days and times: Monday – Friday: 7 a.m. – 7 p.m., Saturday: 9 a.m. – 5 p.m., Sunday: 9 a.m. – 1 p.m.
Executive's Office
The Executive's Office has suspended public access at all department offices.
Animal Control: Adoptions have resumed by appointment only. Please call 330-643-2845 to schedule an appointment.
Job and Family Services: Documents and correspondence can be uploaded at www.summitdjfs.org, faxed to 866-351-8292, dropped in the exterior drop box at the S. Main location, or mailed to 1180 S Main St, Suite 102, Akron OH 44301-1256. To apply for, renew or update cash, food, medical or child care assistance, call 1- 844-640-6446 or apply online at www.Benefits.Ohio.gov. To report abuse, neglect or exploitation of seniors, please call 330-643-7217.
Building Standards: The office will continue to accept permit requests, inspection requests, and plan submittals through www.BSAonline.com, mail or email. You may mail the completed forms into our office, or email documents to submittals@summitoh.net. Payments can be made through the Official Payments website, https://www.officialpayments.com/, as we will only be taking Credit Card payments at this time. A remote inspection policy has been implemented.
Sanitary Sewer Services: Residents can pay their sewer bill online at https://summitoh.firstbilling.com/ or use the drop box location at 1180 S. Main St in Akron. Only checks may be deposited in the drop box. In case of an emergency, staff can be reached 24 hours a day at 800-828-2087.
County Council
County Council meetings will be held virtually until further notice. Members of the public can view meetings at https://www.facebook.com/summitcountycounciloh. The 2020 meeting schedule can be found at https://council.summitoh.net/index.php/home/calendar.
Clerk of Courts
Effective June 1, 2020, passports will be processed by appointment only at the Tallmadge Avenue and Northfield Branches. Customers can call 330-630-7200 to schedule their appointment. We strongly recommend that the customer complete and print the appropriate forms from www.travel.state.gov prior to appointment time. We will also have forms available in both lobbies for the customers who do not have access to computers and/or printers, but they will be asked to take the forms home to be completed, and brought back at their assigned appointment time.
Effective June 1, 2020, background checks will be by appointment only. Customers can call 330-643-2065 to schedule their appointment. We are strongly recommending that the customer download the application and complete it in advance of the appointment. We will have blank applications available for customers who do not have access to computers and/or printers. The customers will be asked to take the documents home to complete and return during their allotted appointment.
More information at https://clerkweb.summitoh.net/welcome.asp.
Engineer
The County Engineer's office has suspended all in-person meetings and reduced our staffing levels. Residents, contractors, and developers are asked to do business with our office over phone, email, or fax. The County Executive issued an Executive Order requiring that masks be worn in all public areas of county buildings.
More information at https://www.summitengineer.net/pages/COVID-19-Information-Page.html.
Fiscal Office
The Fiscal Office has temporarily suspended in-person public access. The public can access programs and services from our website, by phone at 330-643-2632 or 330-643-2588, or by email at summittreas@summitoh.net.
More information at https://fiscaloffice.summitoh.net/.
Sheriff
Onsite inmate visitation will be temporarily discontinued. All inmate visitation will be conducted offsite via video. Inmate video visits may be scheduled by visiting icsolutions.com. Inmate visitation appointments will be available Monday, Wednesday, and Friday from 8 a.m. to 6 p.m. and Tuesday and Thursday from 8 a.m. until 4 p.m.
Accident Reports will be available online by visiting our website at www.co.summit.oh.us/sheriff. Click Information>Records/ID>Incident & Accident Reports to view the window for the CARFAX link. Reports will be uploaded as Records receives them.
Incident reports will be available by calling 330-643-2141 to request a copy by mail or via email. People may also send a request via email to Records@sheriff.summitoh.net.
For all other records, people should call 330-643-2141 or email Records@sheriff.summitoh.net.
Should anyone have any questions regarding an inmate account, they can visit our website at www.co.summit.oh.us/sheriff. Click Corrections/Jail>Inmate Services. There, they will find information on how to deposit money on an inmate's account by phone or online. Lobby kiosks are still available for cash/credit card deposits. Should anyone have any further questions, they can call 330-643-8213.
Beginning Wednesday March 25, 2020, all CCW applications, including renewal applications will be by appointment only. Individuals should contact 330-643-2141 to schedule an appointment. Appointments will be available Wednesday, Thursday, and Friday from 9 a.m. until 2 p.m.
If anyone has been previously notified that their CCW license is ready for pickup, they must schedule an appointment at CCWNotification@sheriff.summitoh.net to make arrangements to pick their license pickup.
Follow up questions should be directed to Inspector William Holland at 330-643-2114.
More information at https://sheriff.summitoh.net/.
Prosecutor
The Criminal, Juvenile, and Civil Divisions temporarily suspended face-to-face access to the public. No walk-ins are allowed. Our office can be reached via telephone 330.643.2800 or via email at info@prosecutor.summitoh.net.
Child Support Enforcement Agency
CSEA has temporarily suspended face-to-face interactions at the office in downtown Akron. However, these services have not stopped, and the agency is available to help individuals remotely.
CSEA can be contacted by phone at 330.643.2765 or by leaving a message through the Ohio Child Support Customer Service Portal.
For more information on how CSEA is operating during COVID-19, including how to make a payment, please visit https://co.summitoh.net/prosecutor/images/csea%20coronavirus%20no%20face%20to%20face%2003162020.pdf.
Common Pleas Court
No jury trials will be held, unless a speedy trial deadline requires that one be held. Civil trials may be held with the permission of both the assigned judge and Amy Corrigall Jones, the administrative judge. Other civil and criminal matters will be handled via videoconferencing or telephone.
More information available at https://www.summitcpcourt.net/.
Domestic Relations Court
All trials and evidentiary hearings will be held in-person unless alternative arrangements are made with the judge or magistrate assigned to that hearing. All other matters shall be held via Zoom. Any questions, please contact 330-643-2368, and please provide your email address at that time.
Only counsel or parties or witnesses on a case with business before the court shall enter the Domestic Relations Court building. The only exception to this policy is that Parties may be accompanied by advocates or necessary support persons as required.
More information at https://drcourt.org/wp/covid19/.
Juvenile Court
Evidentiary hearings will proceed as scheduled unless a continuance is granted by a jurist. While parties, attorneys and witnesses shall have the option to appear personally for a hearing, the ability to participate remotely via electronic means such as telephone and zoom will be offered and preferred.
Initial delinquency, unruly and traffic hearings, other than detention hearings, and all pretrial hearings shall be held by telephone or zoom unless otherwise ordered by the Court.
More information at https://juvenilecourt.summitoh.net/.
Probate Court
Marriage licenses are available in person. Applicants must have a firm date and officiator and are urged to use the online application process to bring a filled printed copy to court. All applicants are welcome in the month of their ceremony. For a ceremony set in the next month, applicants are welcome after the 15th of the month preceding. Licenses will not be issued if there is no firm date or the ceremony is set more than 45 days away.
People wishing to file documents are strongly encouraged to mail or email them. However, filings in person are permitted. Those wishing to file will drop their filings at the counter in the main clerk's office.
Court fees may be paid by mail or in person. If in person, social distance is required and the payor must remain at the mark on the floor unless called forward by the cashier.
Adoption hearings will be conducted by Zoom for the foreseeable future. Name Change hearings will be waived for the foreseeable future.The Help Desk is cancelled until further notice.
Where appropriate, all hearings will be held by telephone or video conference. The judge or magistrates will decide if in person hearings are required, on a case by case basis. Social distancing will be required in the courtroom. Court investigators will be available by telephone. To reach the Court investigator on call, please call 330-643-8771.
More information at https://summitohioprobate.com/coronavirus-covid-19/.
Ninth District Court of Appeals
All mediations will be conducted remotely to limit contact but still allow the parties to use the Court's mediation process. Original actions will continue to be handled consistent with the process outlined in Local Rule 10. Briefs and motions must, as always, be filed with the appropriate clerk of court, and the clerks will continue to deliver those filings to the Court. All cases scheduled for oral arguments have been submitted on briefs. Cases will be decided on the written briefs only, unless, pursuant to motion, oral argument is granted. If granted, oral arguments will be conducted remotely. The main office of the Ninth District Court of Appeals is closed for public visits.
More information at http://www.ninth.courts.state.oh.us/Forms/Covid%20notice.pdf.
Akron Municipal Court
The Akron Municipal Court will hold limited in-person hearings beginning June 1, 2020 for the following types of cases:
All Traffic Court initial appearances and misdemeanor arraignments are being held on the Mezzanine Level of the Harold K. Stubbs Justice Center. Individuals who received a summons by mail must appear on the date listed.
Felony arraignments and Eviction/Small Claims hearings will be held on the 7th Floor of the Harold K. Stubbs Justice Center.
For those in custody at the jail, arraignments will be held remotely by video.
Jury selection will take place at the remote site.
More information at https://www.akronmunicipalcourt.org/.
Barberton Municipal Court
If you have been summonsed to appear in the Barberton Municipal Court, The Barberton Municipal Court utilizes Zoom® video conferencing for certain offenses allowing you to appear electronically through the Zoom® app on either your smartphone or computer with web camera and microphone between the 9:30am and 10:00am Monday through Friday.
Payments may be made online. Individuals requesting a payment plan extension are asked to call 330-861-7191 for payment plan extensions.
Civil filings may be mailed to Diana Stevenson, Clerk of Court, with appropriate filing fee.
Clerk of Courts will accept motions on pending cases faxed to 330-848-6779.
More information at https://www.cityofbarberton.com/217/Municipal-Court.
Stow Municipal Court
Stow Municipal Court will be conducting arraignments for cases involving minor misdemeanor criminal and traffic offenses remotely via Skype.
Individuals are strongly encouraged to visit www.stowmunicourt.com to register for video hearings and the Court will contact parties via Skype at some point between 1:30 pm and 2:30 pm on the day of the scheduled court appearance.
Persons wishing to plead guilty will be referred to the Clerk of Courts office or www.stowmunicourt.com to pay fines and court costs.
More information at https://stowmunicourt.com/.
DD Board
Summit DD will remain open, but our buildings will be closed to the public.
More information at https://www.summitdd.org/coronavirus/.
ADM Board
The ADM Crisis Center and Psychiatric Emergency Services (PES) are open and accepting patients 24/7 for addiction and mental health related emergencies. The provider network is open and operating essential services in the community- including detox, residential treatment, MAT programs and outpatient treatment for all levels of care. Residents feeling overwhelmed or troubled by COVID-19, or any situation requiring emotional support, should call the local Crisis Hotline at 330-434-9144 or use the Crisis Textline- text 4HOPE to 741-741.
More information at https://www.admboard.org/covid-19.aspx.
Children Services
All visitors and caregivers must enter through the main building entrance until such time as the Education Center and/or Family Interaction Center are re-opened. All vendors must enter through either the main building entrance or through the Maintenance Department, so long as prior approval has been given by a member of the SCCS Facilities Management team. All visitors and caregivers are required to wear a face covering while at SCCS. Visitors or caregivers who do have a face covering may be denied access to the building. Individuals who present at the agency due to an active case with SCCS may be required to submit to health assessment and temperature check prior to entering the lobby.
More information at https://www.summitkids.org/.
Veterans Service Commission
Any scheduled public meetings in Freedom Hall have been cancelled until further notice. In an effort to lower the risk of exposure to our Veteran community, we've limited the amount of seating availability in our waiting room. Expanded our availability for in-person consultations (although phone discussions remain preferable, when possible). Our walk-in procedure will continue to be preceded by a series of health-related questions. Scheduled interviews or interviews to be scheduled during this time will be completed over the phone. We've opened some stations inside Freedom Hall to facilitate this activity. We are continuing our transportation services to health care facilities during this precautionary time.
More information at https://www.vscsummitoh.us/covid-19-statement-2/.